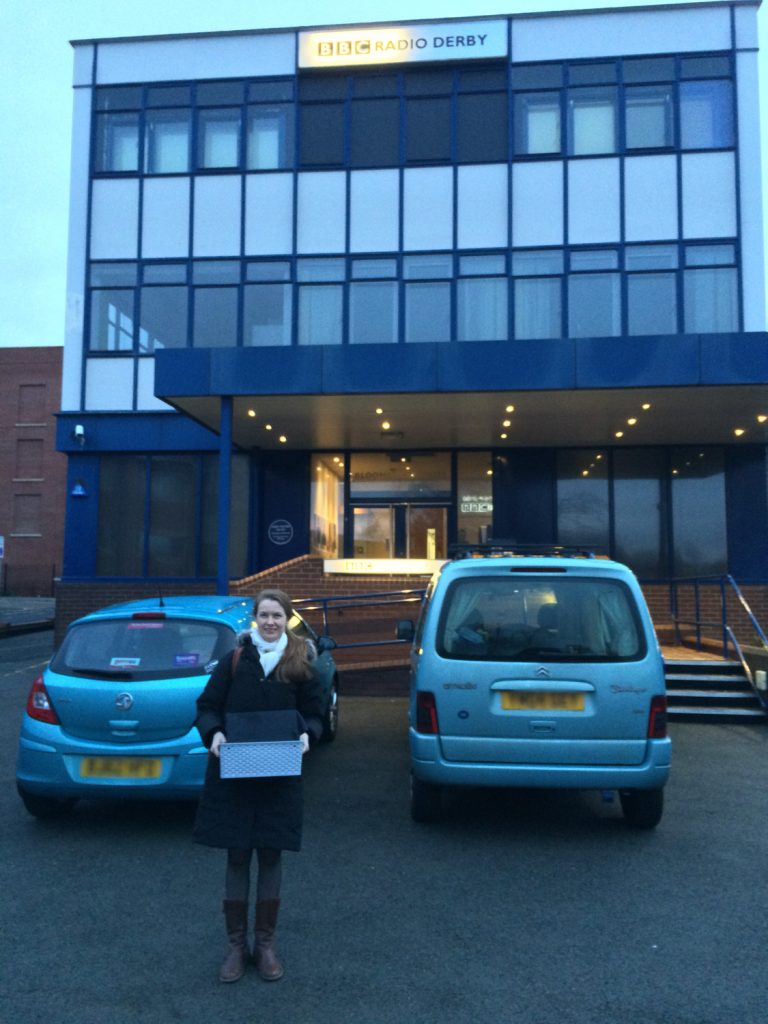 I had a great time this morning talking about batik and tutoring breakfast show presenter Rachel New, live on BBC Radio Derby! An unusually early start (for a night owl like me) was well-rewarded by talking the wonderfully jovial Rachel and her early-bird listeners through some of the batik process. It was well worth getting up for and I thoroughly enjoyed my first time in a radio station and on air!
Big thanks to Hannah Jones and Kelly Bowen from the production team, and to Rachel for having me on her program and to everyone at BBC Radio Derby for their lovely welcome.
BBC Radio Derby – Rachel New
https://www.bbc.co.uk/programmes/p06x2syd
104.5FM | 95.3FM | Digital
Everything you need to start your weekend; news; fun and your stories.