The "Initial Class"
Monday 14th January 2019.   10:00am – 4:30pm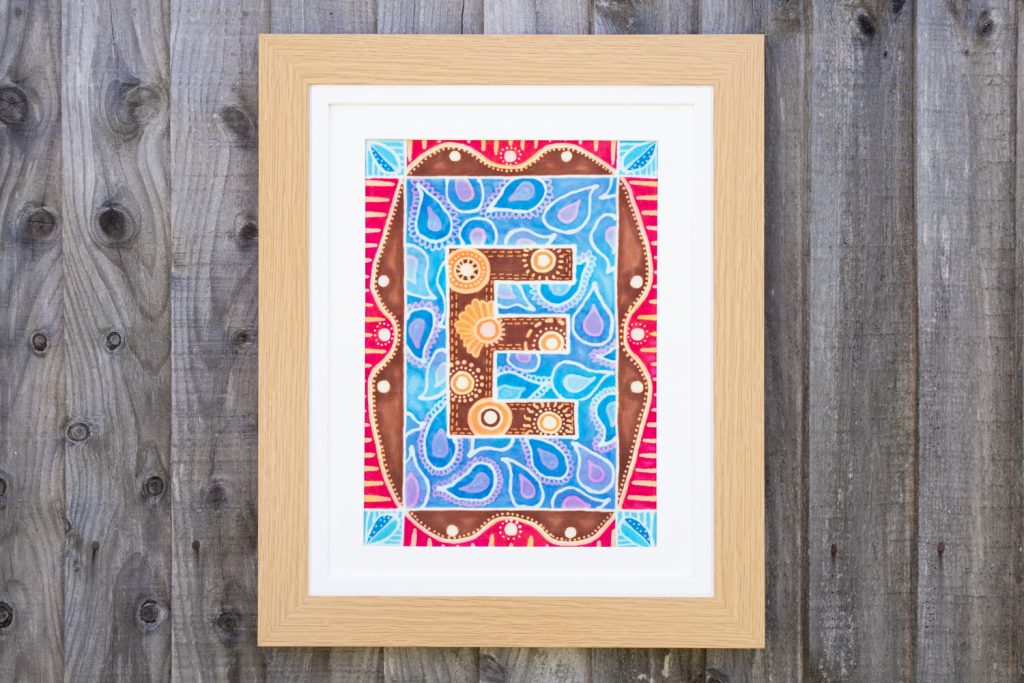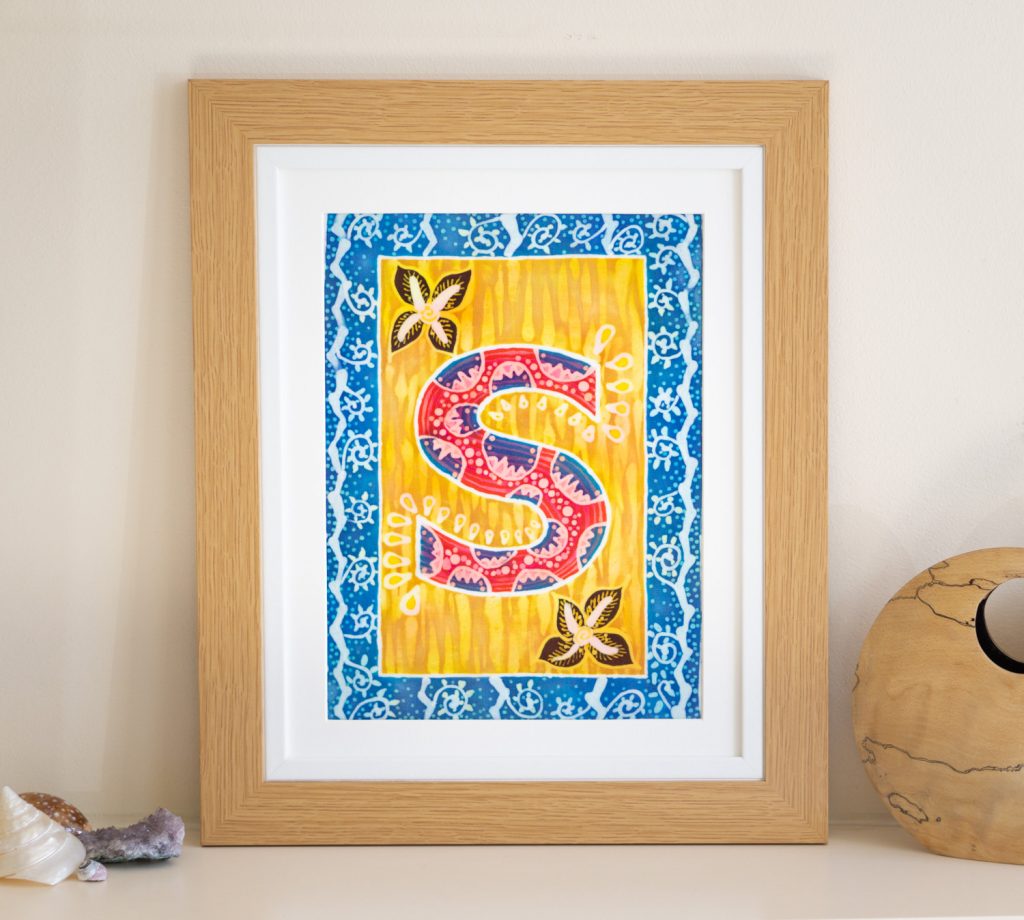 Come learn the fundamental skills of batik on this one day course. This class is aimed at absolute beginners, as full tuition and the opportunity to practice will be given. It is also suitable for those with some experience. Class sizes are small with a maximum of 8 students only, so please book early to avoid disappointment.
Having picked a letter of your choice I will talk you through a step-by-step process of how to draw with hot liquid wax and add colourful dyes to your stretched cotton panel. We will look at the use of pattern and different tools to achieve a variety of effects and consider the methods for building up layers of colour using the wax as a resist to save specific areas.
After your design is finished we will complete the process by removing the wax with a hot iron and fixing your bespoke artwork in a good quality frame ready for you to take home. There will be different frame options with mounts available on the day to compliment your showpiece and home decor.
This is an ideal course for you to create something beautiful for yourself or as a unique gift for someone special in a calm and relaxing setting.
Our studio is equipped with all the necessary tools and materials to create your unique piece including mercerised cotton panels, waxing tools such as tjantings and stamps, dyes and brushes, and much more.
The cost of the class is £89 per person.
You may wish to bring an apron and wear old clothes!
Please bring a packed lunch. Tea, coffee, juice and light refreshments are provided.
This class is suitable for anyone above the age of 16.
Call or text 07956 977 876 to book your place or email via the Contact Form, Facebook or Instagram message me.
Best wishes and I look forward to meeting you!
Sue
P.S. Don't forget to check out our good feedback on https://www.craftcourses.com/courses/batik-your-initial-in-belper-derbyshire